Waffler
I have been ignoring the blog for some time, but still do enjoy listening to radio.
I have read some fascinating radio books as well. More about that later on.
On holiday a while back in Madeira I heard Radio Zarco, which broadcast from Machico in Madeira.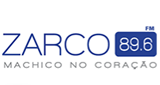 This town in about 20km from the Capital Funchal and Radio Zarco played some local music as opposed to pop. I also heard Antenna 1 and 3 which are national stations in Portugal.
These shared recordings will not be on the blog forever, as I do not have a Soundcloud paid membership. If they don't play that is the reason apologies.
News from Radio Today Site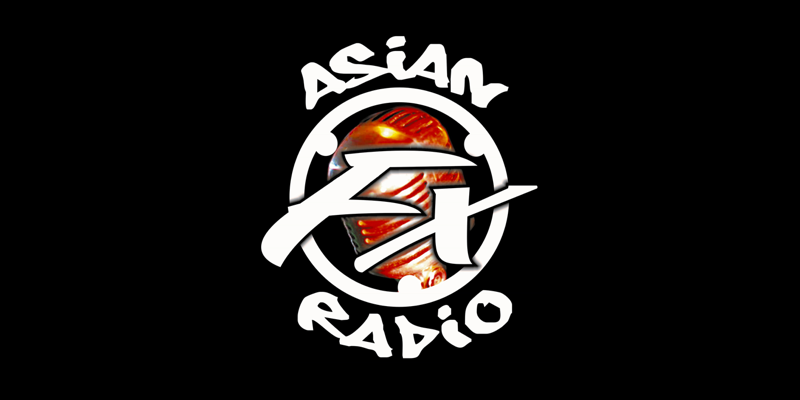 ASIAN FXLOVE SPORT
Asian FX approved to replace Love Sport on 1584 AM
Written By RadioToday UK October 2, 2020 – 12:09 pm 1,008
Loaded September
A Format change request for the North London 1584 AM licence currently being used by Love Sport has been approved by Ofcom.
Under the approved changes, Love Sport will make way for an urban, music-led station for young British Asians operated by Asian FX.
Two responses were received for the consultation, with one person in favour and one against.
Ofcom says: "While we acknowledge that Asian FX would share a similar target audience to that of Sunrise Radio (i.e. younger Asian listeners), Asian FX specifically targets a British Asian audience, and would be the only service that is required to play a blend of contemporary Asian and urban music genres, including a specific requirement to feature the music of British Asian artists."
Last year, the Kelvin MacKenzie owned speech station had a frequency swap with Panjab Radio, moving from 558 which covers Greater London to 1584 which covers North London.
Last year, the Kelvin MacKenzie owned speech station had a frequency swap with Panjab Radio, moving from 558 which covers Greater London to 1584 which covers North London.
The 1584AM licence was originally won by London Turkish Radio, which launched in 1990.
Love Sport remains on DAB in London and the UK via SDL.
Three BBC staff appointed as Radio Academy trustees
Written By RadioToday UKFebruary 8, 2019 – 12:42 pm 3,931
Three BBC staff members – Dixi Stewart, Grace Hopper and Philippa Ayott – have been picked to join the Radio Academy board following a vote by the charity's members.
Dixi is Editorial Lead for BBC Radio and Music, Grace is a Radio 1 producer and Philippa is Daytime Editor at Radio 2.
A fourth new Trustee has been co-opted onto the board at the same time – Nick Pitts, Content Director of Bauer's Jazz FM, joins as part of his role as Creative Director of the Radio Festival.
Each trustee will serve a term of up to three years – they have overall legal responsibility for The Radio Academy and the board is responsible for overseeing the direction of the Academy, its programmes and how its money is spent.
Sean Childerley, Managing Director of The Radio Academy said: "I'm delighted to welcome our new trustees, who provide depth and balance to an already diverse and highly experienced board. The Radio Academy is very fortunate to be able to draw upon such a wealth of talent, covering all sectors and areas of radio and audio, with the new appointments complementing the knowledge and skills currently on the board.
"On behalf of the Academy, I would also like to thank Jonty Usborne, Camilla Byk and Matt Payton, who have stepped down as Trustees, for all their hard work and commitment over the past three years. I am very much looking forward to working with my new board to deliver a fantastic programme of events and activities for 2019."
Dixi Stewart, Editorial Lead at BBC Radio and Music said: "If you love radio you've got to love The Radio Academy; it's the bulwark protecting our industry and promoting the brightest talent within it. It's a privilege and a pleasure to be elected as a trustee and I'm excited to be working with The Radio Academy to rally and focus the passions of all parts of the audio sector."
Grace Hopper, BBC Radio 1 producer and a former Radio Academy 30 Under 30 member, said: "As a young female producer, I hope to bring a fresh perspective to The Radio Academy board. Every day I strive to create outstanding radio in a very crowded industry, and I will bring my desire for achievement to this new role with The Radio Academy."
Philippa Ayott, Daytime Editor, BBC Radio 2, said: "I am delighted to become a trustee at The Radio Academy. With over 20 years experience, I am passionate about broadcasting in all versions of audio and I'm looking forward to bringing that passion and experience to the Academy board, working with Sean, the team and my fellow trustees."
COLOURFUL RADIO
Colourful Radio returns to DAB across London
Loaded September
Colourful Radio has returned to DAB digital radio across London via the London 3 multiplex.
Founder Kofi Kusitor believes that this is a significant time in the African/Caribbean community to build wholly black-owned, operated and targeted public debate.
The station is on DAB in Manchester and Birmingham and was last on DAB in London in 2014.
Kusitor told RadioToday: "For over 18 years, Colourful has taken a unique approach to celebrating the culture, music and entrepreneurialism of the African diaspora and the need has never been greater. We are delighted that our friends at Global are facilitating this chapter in Colourful's journey.
Launching on DAB in time for Carnival Monday was no accident. Culturally diverse London benefits significantly from the Notting Hill Carnival. Colourful has always been 'For the Culture' and we dedicating the day to non-stop Carnival Vibes."
Colourful Radio launched 15 years ago as an online station and has also been available via the Sky EPG.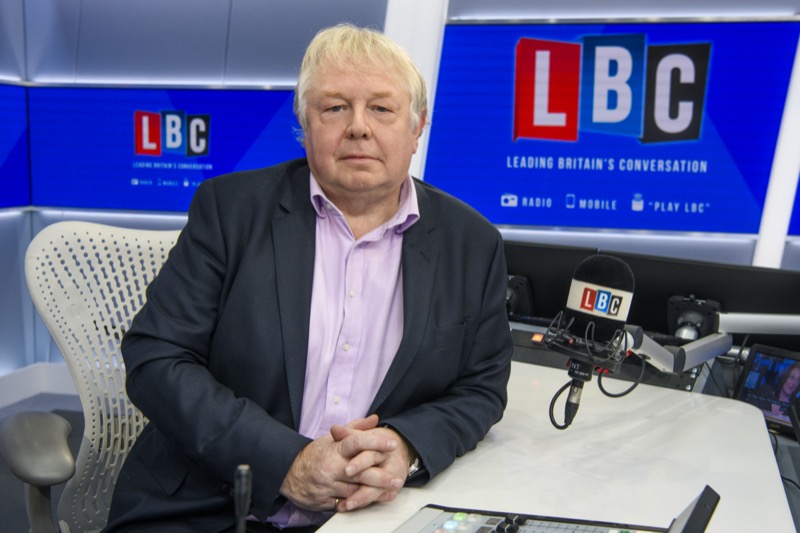 LBC to video stream new phone-in programme
A new phone-in at LBC will see members of the Cabinet join Nick Ferrari on a Monday morning.
The 30 minute Call the Cabinet segment will be video streamed online via the Global Player and LBC's website.
Each month listeners will be able to question a different senior member of the Cabinet, starting with Health Secretary Matt Hancock at 9am on September 7th.
Nick Ferrari said: "It will be as if you're sitting at the Cabinet table, and once again shows the pulling power of LBC and its listeners, as they hold to account those in power."
Tom Cheal, LBC's managing editor, said: "Yet again, LBC is the leading the way in British broadcasting with the launch of Call the Cabinet – the first time that a different member of the Cabinet will take part in a monthly phone-in on UK radio. Our listeners always take centre stage, so we are excited to continue leading Britain's conversation by providing them with a new platform to question and challenge our political leaders, especially in these extraordinary times."
Previous similar programmes on the Global station include Call Clegg, Ask Boris, and Call Keir.
Soul, Funk and Jazz station Street Sounds Radio has launched in Essex on DAB digital radio.
The service started at midday, Monday 31st August, also playing Jazz-Funk, Hip Hop, Electro, Boogie, Disco, Club Anthems, Rare Grooves, R'n'B, Reggae and House.
Street Sounds Radio Managing Director and Head of Daytime Music Morgan Khan told RadioToday: The music played on Street Sounds Radio will be aimed at a more discerning audience.
"We will broadcast across the Street Sounds musical spectrum and bring our listeners the greatest and best club, soul, funk, R&B and street hits they grew up with and remember from the 70s, 80s, 90s.
"And let's not forget there are also some great sounds from the noughties & twenty-tens which we won't be ignoring. Daytime programming will be playlist based. Our stellar line-up of presenters will be playing the music that listeners will remember as being the soundtrack to their lives."
Head of Presenters & Evening Music Andy Smith added: "Evening and weekend programming will feature specialist shows presented by some of the most exciting, knowledgeable and professional radio presenters who will be playing the music that listeners will remember."
Station Consultant, Elliott Spiteri, said: "This is an exciting new station that will bring a much-needed shake-up to DAB listening across Essex. I have been working with a strong line up of presenters, DJs and musicians who are all keen to be involved. The Street Sounds brand is legendary to anyone who was into clubbing and club music and we will recreate that vibe faithfully on the radio and I'll be glad to be a part of it every weekday from 10am."
The station is planning to add itself to more multiplexes in the future.
United DJs is marking the 70th anniversary of the first chart show to be heard by listeners in the United Kingdom broadcast by Radio Luxembourg.
The concept of chart shows almost didn't happen. When Radio Luxembourg asked presenter Teddy Johnson to front the show, back in 1948, he believed that the show would be a flop, because nobody would want to listen to a show full of the tunes that we are all buying and hearing on all the other shows.
The Top Twenty went on to be 208 Radio Luxembourg's biggest audience winner peaking at 12 million listeners in 1959 and the most successful format in music radio history right around the world.
Now, that first chart show will be recreated on United DJs Radio on Sunday 27th September at 7pm, presented by Simon Tate who established his radio career in the 1970s and 80s on Liverpool's Radio City, Red Rose Radio in Lancashire and as the launch programme controller at Radio Wave in Blackpool. His first broadcast, though, was on Radio Luxembourg in 1978
United DJs Radio founder and former programme boss at Radio Luxembourg, Tony Prince, said: "Radio historians, musicologists and chart fans will simply love this. The Radio Luxembourg Top Twenty was the first chart show to be heard in The United Kingdom and as such is a very important piece of music radio history."
And Simon Tate's looking forward to the challenge, adding: "I've got big shoes to fill! The Radio Luxembourg Top Twenty has been presented in the past by Pete Murray, Paul Burnett, Peter Powell and of course Tony Prince so I hope I do it justice!"
United DJs programme director Bob Lawrence added: "Time and time again our listeners tell us they like to be challenged musically. Whilst the music content won't be to everyone's taste, we're confident that, as a one-off, this will be enjoyed by the majority of our loyal listeners."
The 208 Top 20 on United DJs Radio is produced by Andy Mitchell.
All September's Premier League matches are available live on free-to-air national radio this year.
The opening 28 fixtures are being shared between talkSPORT and BBC Radio 5 Live, and kicked off over the weekend with coverage on both stations.
At talkSPORT, GameDay programming returns as Crystal Palace winger Andros Townsend joins the talkSPORT Breakfast show for the full Premier League season to give all the latest news and insight from inside the Premier League.
The station will once again broadcast matches live at 12.30pm, 3pm and 5.30pm on Saturdays between September and May as part of the station's GameDay coverage, fronted by Reshmin Chowdhury and including Adrian Durham, Faye Carruthers and talent from across the schedule.
In other programming changes at the Wireless station, Darren Bent expands his role across the schedule hosting a new Friday Drive show alongside Andy Goldstein and his own new show, Darren Bent's Boot Room, on Sundays at 5pm-8pm. Another former Premier League player Jamie O'Hara takes the lead for GameDay Countdown on Friday nights (7pm-10pm).
talkSPORT's newly appointed England Correspondent and host of Women's Football Weekly, Faye Carruthers, gets the Saturday night slot to digest all of the GameDay action at 7-9pm, alongside former Aston Villa striker Gabby Agbonlahor who joins the talkSPORT team.
Natalie Sawyer takes over the Weekend Sports Breakfast slot with Tony Cascarino to lead up to all the GameDay action on a Saturday at 6am-9am.
And with Natalie moving to Weekend Breakfast, Simon Jordan has extended his role on the station to four days a week alongside Jim White at 10am-1pm, joined by Danny Murphy on Mondays and Trevor Sinclair on Wednesdays.
Ade Oladipo will also be a part of the station's centrepiece GameDay programming and will have a new weekday show The Social on talkSPORT 2, airing at 1pm-5pm, whilst British singer and songwriter Chelcee Grimes hosts a new series 'My Unsung Hero'. Danny Kelly is back on the Trans Euro Express podcast, with pundits including European football expert Andy Brassell looking back on all the footballing action from the continent.
Meanwhile former England cricketer and talkSPORT pundit Steve Harmison hosts 'After The Lights Go Out' with Former Premier League footballer and championship boxer Leon McKenzie in a new series that explores life after retirement and mental health in former sports stars.
Plus, second series have been commissioned for 'Up Front With', the show that profiles the best strikers in football and 'Fight of My Life' on fights that defined boxers' careers plus bespoke documentaries produced on Mike Tyson's controversial life, The Man on the Blue Bucket, Marcello Bielsa, and a special tribute show to Bobby Charlton – Football's Original Superstar, including Rio Ferdinand.
Head of talkSPORT Lee Clayton said: "This year we've freshened up the schedule and bolstered our top-class team of pundits and presenters, whilst continuing to grow our specialist documentaries and in-depth programming to get listeners into the dressing rooms and the minds of the nation's favourite sports stars.
"Through our GameDay coverage, talkSPORT will deliver live coverage from the first kick to the final whistle on Saturdays and our programming across the wider schedule will give listeners the very best insight, opinion and entertainment from across the sporting world."
Chris Moyles has brought back a radio feature once popular during his days on BBC Radio 1 Breakfast.
Carpark Catchphrase returns for one week only featuring pre-recorded clips from former Catchphrase host Roy Walker and two listeners in their cars.
Roy Is Back was trending on Twitter used by listeners who remembered the competition from eight years and one day ago when it was last broadcast.
Chris Moyles told RadioToday: "What a reaction from everybody on the texts about Roy Walker and Car Park Catchphrase. It was just lovely. It was just lovely to have him back, wasn't it? I feel as though we've just lifted the mood of the nation on a Monday!"
Announcing the popular feature return last week, Chris described it as the "Orville the Duck to my Keith Harris", and said "it's such a weird thing that Roy Walker is such a huge part of my professional life."
Radio 1 Dance, the BBC's first 24 hour streaming-only radio station launches on Friday 9th October at 6pm.
It will bring together new versions of some of Radio 1's existing dance programmes via BBC Sounds, and provide a second chance to hear dance shows from Radio 1.
Pete Tong will host the Drivetime slot 4 – 6pm Monday to Thursday, followed by Radio 1 Dance Presents from 6 – 7pm.
Radio 1's Classic Essential Mix airs from 7 – 9pm, followed by Radio 1's Drum and Bass Show with Renee La Vice 9 – 11pm. Radio 1's Residency can be heard from 11pm – 1am, with the latest line up featuring Disclosure and Amelie Lens.
On Friday, three hours of Workout Anthems will start at 3pm followed by Radio 1's Dance Party with Annie Mac 6 – 8pm, Danny Howard 8 – 10pm, Pete Tong 10pm – midnight and Radio 1's Essential Mix from midnight till 2am.
Radio 1's Dance Anthems with MistaJam starts at 4pm on Saturday followed by followed by Danny Howard's Club Mix from 7pm till 8pm. BBC Introducing Dance fronted by Jaguar is on 8pm – 9pm, Radio 1's Essential Mix airs from 9pm – 11pm and and Diplo & Friends go from 11pm till 1am.
Sunday on Radio 1 Dance will be dedicated to laid-back vibes with Radio 1's Wind Down streaming from 4 – 8am, 12 – 2pm and 6 – 8pm.
Pete Tong says: "This is a huge moment for the dance scene and I'm really excited that my Radio 1 show will be providing the soundtrack to Drivetime on Radio 1 Dance. I look forward to even more people getting to join us to hear the very best in dance and electronica every Monday – Thursday on the new stream."
Aled Haydn Jones, Head of Radio 1, says: "This is a historic moment for Radio 1. Though the station's world-leading influence in the dance music scene has spanned decades, we're now able to stream all of our brilliant shows in one place on BBC Sounds.
"Radio 1 Dance will be the perfect accompaniment to Radio 1, offering something for everyone, from die-hard dance fans to those simply looking to inject some more energy into their day."
Liverpool is set to gain another digital station with the launch of In Demand Radio.
The station plans to start on DAB in November, and will see Lee Butler leave Radio City to host the Breakfast Show.
Other presenters include Mark Freejack, Baz Todd, Dan Kelly, Steve Weaver and Louie Smith.
The station has been created by the team behind Reminisce Festival, of which Lee Butler is also a co-founder.
Lee has spent almost 20 years at Radio City and now moves on to collaborating on the new station's programming policy.
He says: "When you tune into your local radio station you want to hear a local voice or those big anthems that connect with the people of Liverpool and the North West. At In Demand, I will have the total creative freedom to do that without having the same songs on repeat.
"I feel the time is right for me to throw my heart and soul into building a radio station from the ground up that will feel like radio is coming home to Liverpool.
"Once again I want to thank every single person over the decades at Radio City who have been a massive part of my career and life. I will miss so many of them so much. It will always be the biggest radio station locally and will continue to shine but I have to follow my heart and my passion which is the music and this city.
"I hope you will all support 'In Demand' and join me & my team on this journey."
In Demand Radio launches in November on DAB but is available to listen now online at indemandradio.com.
BBC Radio 2 has secured an exclusive interview with Julian Lennon, Paul McCartney and Elton John chatting to Sean Ono Lennon.
John Lennon would have turned 80 years old on Friday 9 October and in these special shows, John Lennon At 80, his youngest son Sean will present a celebratory, musical, family portrait of the legendary musician.
Sean and Julian talk personally about their father and how he taught them about music. Julian recalls his dad buying him a guitar when he was around 11 years old and how it helped him get into music.
Paul McCartney shares his memories of meeting John, talking about the combination of him and John, saying: "I look back on it now like a fan, how lucky was I to meet this strange teddy boy off the bus, who played music like I did and we get together and boy, we complemented each other!"
Helen Thomas, Head of Station, Radio 2, says: "John Lennon is one of the Radio 2 audience's most popular and best loved musicians, so we're thrilled and honoured that Sean's first ever radio programme in which he talks at length about his father, alongside his brother Julian, Paul McCartney and Elton John, will be broadcast on our network."
John Lennon at 80 can be heard on BBC Radio 2 on Saturday 3 and Sunday 4 October, 9pm – 10pm. Also, on Sunday 4 October 7pm – 9pm, John Lennon at the BBC will include some classic performances and interviews from the BBC's archive.
BBC Radio 4 is to pay tribute to Nicholas Parsons CBE with an evening of programmes to mark what would have been his 97th birthday.
A new documentary and specially chosen highlights from the archive covering Nicholas' career will let listeners learn more about his life, on Saturday 10 October.
Actor and comedian Paul Merton – who appeared alongside Nicholas on panel show Just a Minute for over 30 years – joins Clive Anderson on Loose Ends at 6.15pm to introduce the evening ahead.
Nicholas' widow Annie Parsons, speaking on behalf of his family, said: "Nicholas loved the BBC and he would consider this evening an unbelievable honour and be immensely flattered."
Radio 4's Commissioning Editor for Comedy, Sioned Wiliam adds: "There is so much love and respect amongst us all at Radio 4 and our listeners for Nicholas, we miss him so much. He leaves behind one of the finest comedy and broadcasting legacies spanning over 50 years. We're delighted to be able to remember him through a selection of that brilliance on this evening."
See details of the evening of programmes here.
Classic FM signs up Chi-chi Nwanoku OBE
Loaded September
Classic FM is launching a new Sunday night series with Chi-chi Nwanoku OBE, the double-bass player and founder of the Chineke! Foundation.
Starting on Sunday 4th October at 9pm, Chi-chi's Classical Champions will shine the spotlight on Black, Asian & ethnically diverse composers and performers who have enjoyed success, as well as those yet to receive recognition.
Across six weeks, Chi-chi will champion brilliant music; tell the stories behind the works and performances, and play a varied range of recordings – all personally chosen by her – by artists from diverse backgrounds from the 16th century up to the present day.
The series is focused on classical compositions that haven't always had a platform – with the central aim that music featured will be broadcast on other programmes across Classic FM's schedule.
A second series of Chi-chi's Classical Champions has already been commissioned by Classic FM for broadcast in 2021.
Chi-chi Nwanoku said: "I'm thrilled to be presenting this new series on Classic FM and to have this wonderful opportunity to shine a light on many unknown, outstanding pieces of music – and musicians – who I hope you'll enjoy. My own discovery of many of the pieces has been inspiring and often mind-blowing, and I believe they deserve to be enjoyed and shared in many more playlists up and down the country and join the favourites played on Classic FM."
Phil Noyce, Classic FM's managing editor, said: "Chi-chi Nwanoku is a trailblazing talent who shares our passion in breaking down the barriers to classical music, so it's an honour that she's agreed not only to present this series on Classic FM, but to programme it too.
Throughout Chi-chi's Classical Champions and beyond, we're looking forward to further supporting diverse classical composers and musicians, by introducing their music to our 5.5 million weekly listeners."
Chi-chi's Classical Champions will be broadcast on Sunday night from 9pm to 10pm, starting on Sunday 4th October
Capital is launching Capital Dance on DAB across the UK and has poached MistaJam from BBC Radio 1 to launch it – today – RadioToday can reveal.
MistaJam, who resigned suddenly from the BBC last week, will host Tuesday to Saturday Drive on Capital Dance and the Capital Weekender, Friday and Saturday from 7pm on both Capital and Capital Dance.
The new station launches today at 4pm on the Digital One multiplex.
Capital's Coco Cole joins Capital Dance as the host of evenings, Monday – Thursday from 7pm. Coco will also host Friday & Saturday nights on the all-new Capital Weekender show with Ministry of Sound from 10pm.
Rio Fredrika is the only other presenter announced for the station so far, and will host Monday Drive.
Capital Dance's playlist will include tracks from the likes of Disclosure, MK, Jessie Ware, Love Regenerator, Calvin Harris, Martin Solveig, Peggy Gou, Paul Woolford, The Blessed Madonna, Disciples, Duke Dumont, Jax Jones, Aluna and Armand Van Helden.
It joins Capital UK, Capital XTRA and Capital XTRA Reloaded on the national digital radio multiplex.Video Player
Broadcaster Jamie East is leaving News after four years on-air at talkRADIO and Virgin Radio.
Jamie tweeted yesterday saying he's hosted his final show at talkRADIO, and he's sorry it didn't work out.
He thanked bosses Scott, Liam and others, adding that it was (mostly) a laugh.
In a separate message, he responded to a clip of Mark Dolan cutting up his face mask live on air, saying "It's clear that TalkRADIO has a clearly defined idea of where it's heading, sadly not many of those ideals were a great fit. So, off the back of the recent @thesmart7pod's success I'm able to wish them all the best for the future. Wear a mask, save lives."
Jamie was most recently on weekends at talkRADIO, but has hosted daily shows on both Virgin Radio and talkRADIO since joining the company in 2016.
He set up the (now closed) gossip site Holy Moly in 2002 and is best known for his TV work including presenting Big Brother's Bit on the Side and Game of Thrones fan show Thronecast on Sky Atlantic, and he was also lead singer in indie band The Beekeepers in the late 90s.
talkRADIO Programme Director Dennie Morris said: "Jamie is a great broadcaster and has been a pleasure to work with. We wish him all the very best."
Jamie now hosts The Smart 7 Podcast, which is a daily podcast that tells you everything you need to know in less than 7 minutes. It's a snapshot of the world, covering everything from politics to entertainment, via sport and current affairs.