Wireless Waffler
The Atlantis Gold station that has been going out on the Cyber Gold frequency on DAB and on the Internet, is a very good listen. Some excellent 60s music on there. Not sure how much longer they will be operating for. https://www.radioatlantis.eu
Radio News Selected from the Radio Today Site
Listener sends letter to radio station after death
Written By Roy MartinJuly 5, 2019 – 3:40 pm 4,407
A listener to BBC Radio Solent's Breakfast in Dorset programme recently arranged for a letter to be sent to the team after he died.
The listener, known as John from Weymouth, wrote a note to "all the team" thanking them for their show and hoping they continue for many years to come.
Steve Harris, presenter of Breakfast in Dorset – an opt-out from BBC Radio Solent on weekday mornings – posted a photo of the card on social media.
The letter said:
"To All the Team:When you read this card I will have departed from this earth.Just a message to thank all of you for all your programmes, full of local interest, news, travel, weather, interviews, brain teasers, music, plus more general world news and sport since you started in July 2013.I hope your coverage will continue for many years to come.
Thanks for everything, from John xxx."
Steve Harris said: "Well, this has knocked our socks off at BBC Radio Solent. One of our most faithful listeners organised for a card to be sent to us after his death…"
BBC Radio Solent newsreader Charlotte Foot also tweeted: "I'd be lying if I said I hadn't shed more than a few tears at this today. Every Christmas, every Easter – John would always remember. Even my wedding day. You've touched our lives John as much as it seems we touched yours. Thank you for being there."
Well, this has knocked our socks off at @BBCRadioSolent. One of our most faithful listeners organised for a card to be sent to us after his death…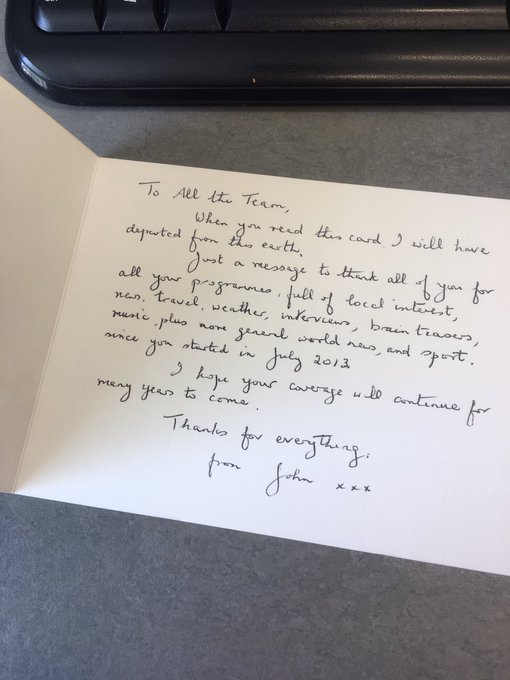 Night Owls and Alan Robson move to Greatest Hits Radio
Written By Roy MartinJune 27, 2019 – 11:38 am 12,491
Metro Radio's late night phone-in show Night Owls is moving to Greatest Hits Radio in August.
Metro tweeted the news on Thursday morning, along with a video testimonial from Alan Shearer who thanked Alan Robson for introducing him to Newcastle United.
The final show on Metro/TFM is taking place tonight at the earlier time of 7pm, after it was announced the show would be ending after almost 40 years on the air in the North East of England.
A number of community radio stations in the NE have announced they will also be broadcasting the last Night Owls show at the same time – for reasons unknown.
Metro Radio/TFM, Regional Content Director, Tom Haynes told RadioToday: "It's Alan's last show tonight on Metro tonight with a special highlights show running from 7pm-2am. As revealed to listeners on air this week, Alan will be looking to move his Night Owls show to Greatest Hits Radio North East for a Sunday super show. We look forward to welcoming Alan to our sister station later this summer."
Nicky Morgan appointed new DCMS Secretary of State
Written By Roy MartinJuly 24, 2019 – 10:07 pm 2,324 2
Nicky Morgan, Chair of House of Commons Treasury Committee, has been appointed Secretary of State for Digital, Culture, Media and Sport, replacing Jeremy Wright.
The Loughborough MP previously served as Secretary of State for Education and Minister for Women and Equalities (2014 – 16); Financial Secretary to the Treasury (2014); Minister for Women (2014); Economic Secretary to the Treasury (2013 – 14); an Assistant Government Whip (2012 – 13); and the Parliamentary Private Secretary (PPS) to the Rt Hon. David Willetts MP, Cabinet Minister for Universities and Science (2010 – 12).
Nicky was re-elected as the Member of Parliament for Loughborough in the 2015 and 2017 General Elections and, in July 2017, she was elected by MPs on all sides of the House of Commons as Chair of the Treasury Select Committee.
On moving to the new role, the MP said: "An enormous privilege to take on this fabulous role – although I'm sad to move on from Commons Treasury which I have absolutely loved chairing. Thank you to my fellow Select Committee members & committee staff."
UK Prime Minister✔@10DowningStreet
The Rt Hon Nicky Morgan @NickyMorgan01 has been appointed Secretary of State for Digital, Culture, Media and Sport @DCMS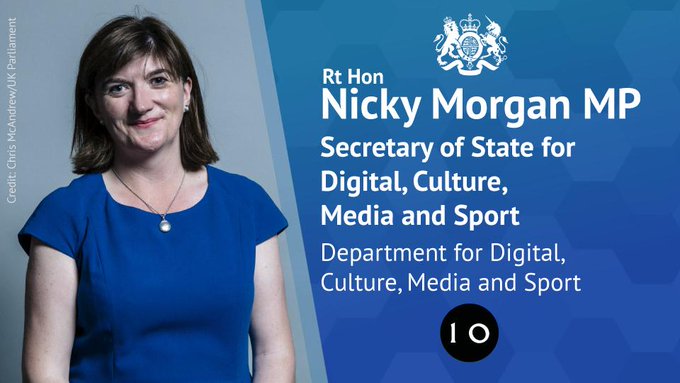 Revolution 96.2 to expand service area to Manchester
Written By Roy MartinJuly 24, 2019 – 7:25 pm 2,502 4
Oldham-based Revolution 96.2 is extending its official coverage area to serve all then Greater Manchester boroughs.
The station's owner, Credible Media, has engaged with Ofcom to rubber-stamp the plans, which will involve a major marketing campaign across the city centre.
Currently, the station covers the metropolitan boroughs of Oldham, Rochdale and Tameside.
Managing Director Matt Ramsbottom told RadioToday: "Our FM signal is one of the strongest in the area. We broadcast from the region's highest borough, and on top of a fifteen-storey building. Our FM coverage is crystal clear and reliable across the whole of Greater Manchester."
Content Director Kevin Bailey said: "The big corporates are pursuing their vision of radio, developing national brands and consolidation of programming. Credible Media has a passion for local radio and is proud to be a local media company living, working and playing in Manchester.
"We're eager to reflect the character and spirit of Manchester on commercial radio in the city."
The station will continue to serve the audience in East Manchester, and says it has no plans for significant programming changes. Revolution will continue to broadcast output and news from its Oldham studios.
The company tells RadioToday it has engaged with radio professionals with the ambition to create a board of directors with significant skills and experience across the commercial radio sector.
Managing Director Matt Ramsbottom said "The team currently live and sleep Manchester and will want to continue to super-serve our local clients, and audience.
"We have been broadcasting on a DAB trial out of the city centre for nearly three years and we're looking forward to making that permanent."
Credible Media purchased Revolution 96.2 in 2015, and subsequently bought local newspaper the Oldham Evening Chronicle which they transformed into a digital breaking news service.
It's understood that following discussions with Ofcom, the plans will be actioned later this year.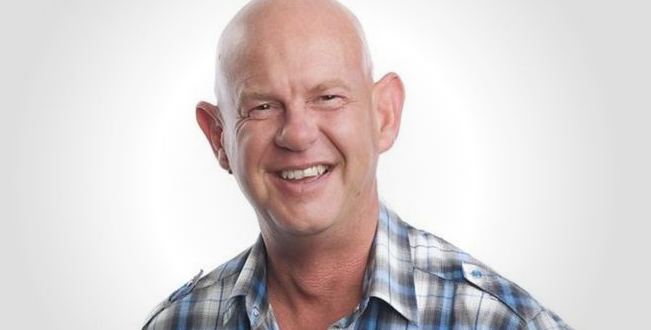 Julian Clegg to leave BBC Radio Solent Breakfast
Written By Roy MartinJuly 23, 2019 – 11:05 am 3,218 3
BBC Radio Solent's breakfast presenter Julian Clegg is leaving the station on his 60th birthday after hosting the show for 22 years.
Julian announced his news this morning just after 8am, saying it was time for a lie-in.
"For those of you keeping a very tentative dairy, you'll know on 5th December this year I have a very special birthday – I am going to be 60 – and that is going to be my last show, and last breakfast show, on BBC Radio Solent," he said.
BBC Radio Solent managing editor Sarah Miller said: "I think it goes without saying that to present a breakfast show for so many years requires a very special, talented and resilient person.
"He's a rare breed of presenter who can guide listeners from the tough, dark news to the funny and inspiring stories with a radio craft hard to achieve, but he makes it sound so easy."
BBC Radio Solent has two breakfast shows – the other covers the county of Dorset from studios in Dorchester, and his hosted by Steve Harris.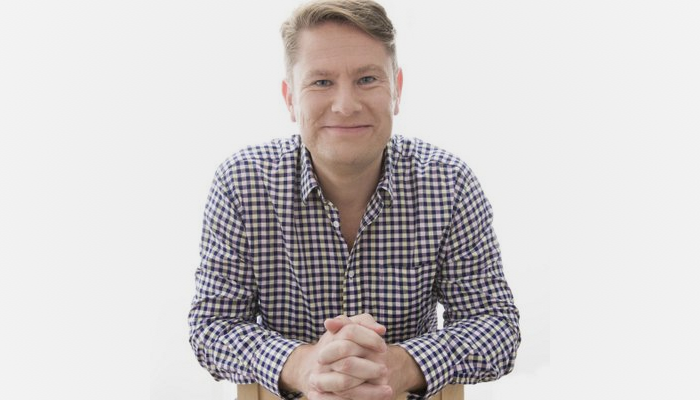 Phil Williams returns with a week on talkRADIO
Written By Roy MartinJuly 22, 2019 – 1:02 pm 3,428 11
Former BBC Radio 5 Live presenter Phil Williams has been hired by talkRADIO to host Drive for a week.
He'll be on-air Monday 22nd July to Thursday 25th July from 4pm till 7pm, covering for Eamonn Holmes.
His colleague, and talkRADIO breakfast presenter Julia Hartley-Brewer tweeted that he'll also be live from College Green on Tuesday and Wednesday.
Phil left 5 Live in May after 18 years, where he presented the Late Show since 2013.
Before 5 Live, Phil worked at BBC Radio 1, GMR in Manchester and XFM
London.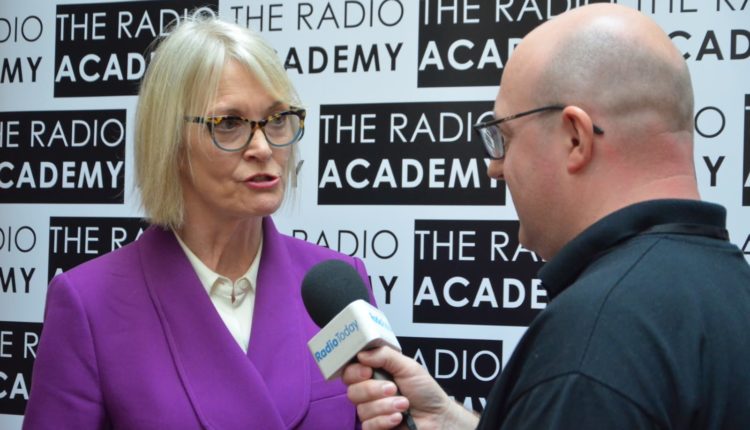 Radio minister Margot James resigns from government
Written By Stuart ClarksonJuly 18, 2019 – 2:14 pm 2,897
The minister responsible for radio in the UK, Margot James, has resigned and voted against the government as part of efforts to stop parliament being suspended.
She had been the Minister for Digital and Creative Industries since January 2018, taking over the job from Matt Hancock when he became Culture Secretary.
Today's vote in the House of Commons saw Margot James and 16 other Conservative MPs vote against their own party to ensure that parliament has a say on a No-Deal Brexit. The government was defeated by 41 votes in its efforts to allow the incoming Prime Minister to be able to suspend Parliament.
Ms James has been heavily involved in recent debates in the Commons about local radio and only this week put forward legislation that will enable the licensing of small-scale digital radio multiplexes.
Listen to Margot James talking to RadioTodayat the Radio Festival in May: