From the Inside Radio Site:
This could mean bankruptcy for pirates, what happens in the USA eventually reaches the UK?  I wonder if it will extend to Internat Radio?
Pirates Would Face $2 Million Fines Under Congressional Proposal.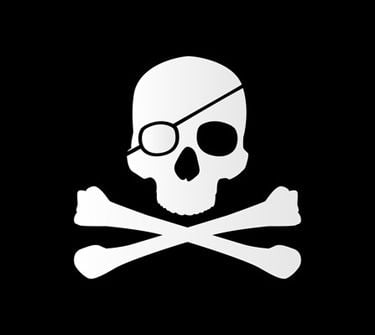 The cost of being a pirate radio operator could soon be significantly higher. After several months of gathering input from fellow lawmakers, a bipartisan group of lawmakers has introduced and cosponsored the Preventing Illegal Radio Abuse Through Enforcement Act or "PIRATE" Act. The proposed bill would allow the Federal Communications Commission to fine someone who "willfully and knowingly" operates an unlicensed radio station up to $100,000 for each day they're on the air –  up to a maximum $2 million per incident. The current maximum fine is $19,246 per day for each violation or each day up to a statutory maximum of $144,344.
Not only would the pirates themselves be subject to stiff fines, so would landlords and any business providing "physical goods or services" to the unlicensed station. That would include not just a place to house the station but also financial assistance, an indirect deterrent aimed at advertisers buying time on some of the more sophisticated pirate stations.
Under the proposal, the FCC would be required to conduct at least twice-a-year enforcement sweeps in the top five radio markets—New York, Los Angeles, Chicago, San Francisco and Dallas—for the purpose of "identifying, locating, and terminating such operations and seizing related equipment." And as for the rest of the year, Congress would direct the FCC that it wouldn't be allowed to "diminish regular enforcement efforts."
House Communications and Technology Subcommittee vice chair Leonard Lance (R-NJ) said the FCC has proven itself to be "able partners" in recent months as it has cracked down on pirates. "This bill will give the FCC even more tools to take down these illegal broadcasts," said Lance, who co-sponsored the bill with Rep. Paul Tonko (D-NY).  
"Our communities are better served when broadcasting is governed by the rule of law," said Tonko, the lead Democrat on the measure. The bill has so far also attracted a dozen co-sponsors.  The only change from a draft that was circulated in March among lawmakers is the final bill doesn't require the Enforcement Bureau to dispose of any equipment it seizes from alleged pirates within 90 days.
A selling point among members of Congress has been how the unlicensed stations can interfere with legal stations, a critical problem when Emergency Alert System (EAS) messages need to reach the public. "We have to clean up the airwaves to make way for public safety announcements, Federal Aviation Administration conversations and other important information," Lance said.  "Radio frequencies are not toys for unlicensed broadcasters."
Florida and New Jersey have already made operating a pirate station a felony under state law, while it's a criminal misdemeanor in New York. In hopes of encouraging other states to follow those states' lead, the proposed legislation specifically empowers state and local governments to enact laws and ordinances that would impose additional civil or criminal penalties on pirate radio operators and their enablers. In New Jersey, for example, it is a fourth degree felony to operate a pirate radio station, with penalties of up to $10,000 in fines and a maximum of 18 months in prison. That could be a powerful tool in cities like Miami, New York and Boston where unlicensed stations have proven especially difficult for the FCC to silence.
FCC commissioner Michael O'Rielly has been lobbying for expanded legal authority in order to help field agents better tackle the pirate radio epidemic. The former congressional staffer said in a statement that he thinks the bill has a "great chance" of becoming law. "While prevalent today in only certain markets, pirate radio 'stations' are harmful for listeners as well as our nation's licensed broadcasters," O'Rielly said. "This bill rightfully increases the penalties, requires regular enforcement sweeps, and augments the tools available to the Commission, which are woefully inadequate and outdated, to deal with illegal pirate broadcasters."
Broadcasters Support Proposal
The National Association of Broadcasters said it "strongly supports" the legislation. "Pirate radio is a real threat to public health and safety, causes interference to legal radio broadcasts and flouts the rule of law," spokesman Dennis Wharton said.
The New Jersey Broadcasters Association has been pushing for fines to be raised for several years and NJBA president Paul Rotella applauded the introduction of a bill that recognizes the harm caused by pirate stations. "This is a significant national enhancement of penalty and enforcement for those who would violate our airwaves and should give such offenders pause," he said.  Beyond acting as a deterrent, Rotella thinks it'll give "real teeth" to the law and help put pirates out of business, rather than allow operators to simply pick up and move to a new location once FCC field agents pay them a visit.
The New York State Broadcasters Association, which has also been plagued with pirates in the New York City metro area, also "strongly supports" the bill. "For too long the citizens of New York have endured the harm caused by illegal pirate radio stations," NYSBA president David Donovan said. "The PIRATE Act will give the FCC the tools to protect consumers and take illegal pirate operators off the air."
The bill has been sent to the House Subcommittee on Communications and Technology, where several lawmakers expressed support for raising fines during a hearing earlier this year.