Yesterday I took a picture of some boxers shorts displayed in a local mens shop.  I thought that the name of them was rather risque.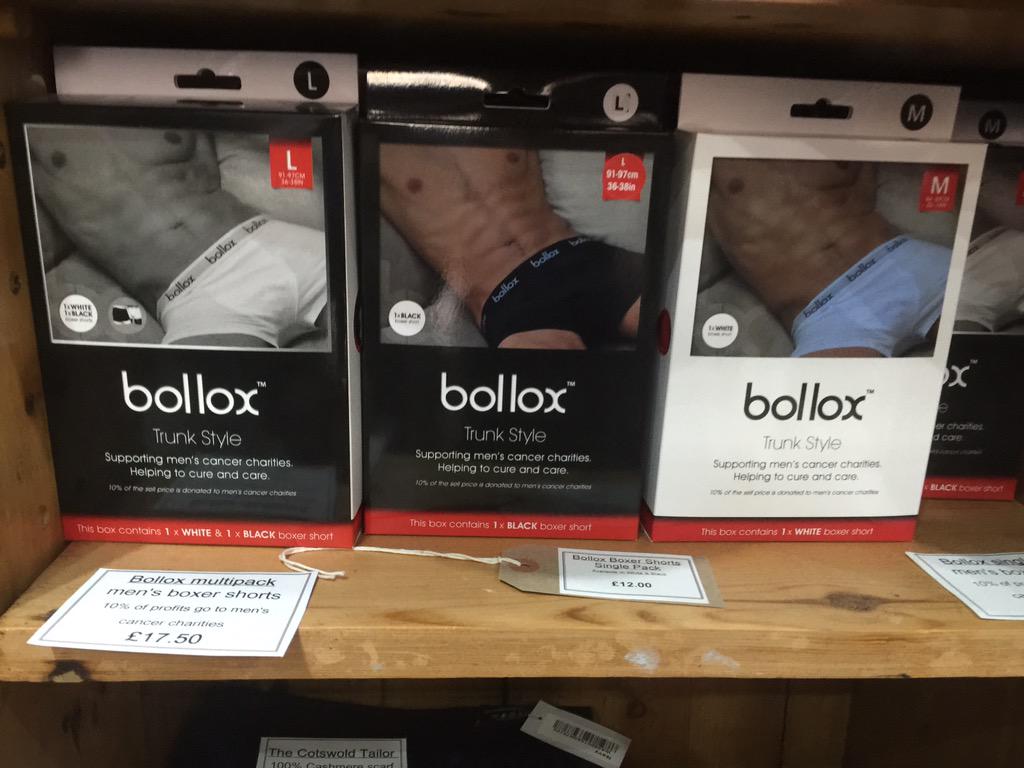 They say that you can have the last laugh ! In this case I would have been incorrect to be amused about the name for these boxers.  They actually support mens cancer charities!
See this advert on You Tube, guess all of us men should try these boxers if they attract the ladies!